What is Corel AfterShot Pro?
Corel AfterShot Pro is a fast, flexible workflow application for digital photos, including RAW formats, JPEG, and TIFF. Corel AfterShot Pro is designed to help you organize, optimize, and output your photos. You can work with individual photos or tap into powerful and flexible multi-image processing options that let you adjust and output your photos so you can print them or share them via email or the Web. Corel AfterShot Pro is completely non-destructive; your original image files are always safe. You can use Corel AfterShot Pro on its own, or with your favorite image editing software.
For a full list of learning resources, from the menu bar choose
Help
>
Learning Center
.
How is Corel AfterShot Pro different from other image-editing software?
There are a few things that set Corel AfterShot Pro apart from traditional image-editing software. Let's take a look at these differences.
Traditional image-editor

Corel AfterShot Pro

Open files that you want to edit

File

>

Open File

, open one or more files.

As a workflow application, you tend to work with folders, so click the

File System

tab, and click a folder. You can then right-click to import the folder to the

Library

or click a thumbnail and start editing.

Edit files

Start editing each open file, when finished, the editing information is saved to the file.

Start editing, creating one or more looks (versions) for each photo. The edits are saved automatically to a sidecar file (XMP) so that your original file is never affected. You can really experiment, even between editing sessions.

Save the files

File

>

Save

, usually for each file that you want to output, save to the file format you want (such as JPEG). You either overwrite your existing file, or create a new file.

Select as many thumbnails (photos or looks) as you want, and to export to a standard JPEG, press

F

. Want TIFF? Press

T

. New files are created, your original file is never affected.

*Corel AfterShot Pro lets you export multiple files at one time, and offers a range of settings that let you customize your output. Choose

File

>

Export

or right-click any of the batch presets in the

Batch Output

section of the

Output

tab to access the settings.
What is photo workflow?
Photo workflow refers to all the activities that occur between the initial image capture and the final photo output. Photographers have very different workflows, depending on the volume of photos they take and what they do with the photos. Your workflow might be as simple as downloading images from your camera's memory card and printing them on a printer that is attached to your computer. A photo workflow might also include any of the following:
•
Organizational tasks, such as adding keywords and star ratings so you can search and sort your images
•
Editing and adjusting photos to correct, enhance, or creatively manipulate photos
•
Backing up and archiving photos
•
Sharing photos through email or on the Web
•
Printing photos in-house, through online printing services, service bureaus, or prepress facilities
Corel AfterShot Pro supports a wide range of workflow options and working styles to ensure that you can get the best quality from your photos in the least amount of time.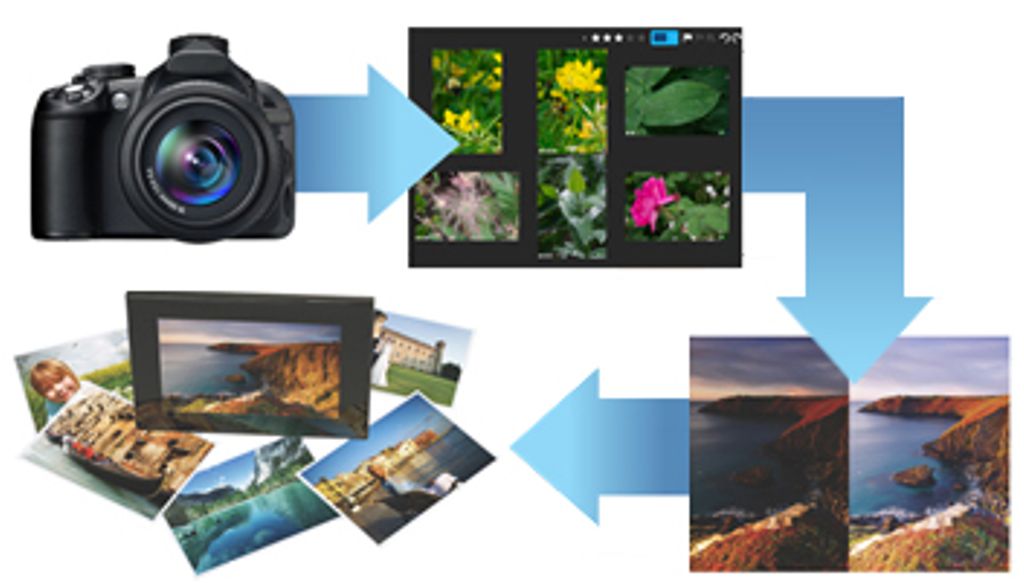 Photo workflow: 1. Transfer photos from your camera to your computer, 2. Import the photos into Corel AfterShot Pro, 3. Edit your photos, creating one or more versions, 4. Export a version to a JPEG or TIFF file.
Corel AfterShot Pro is organized into three workflow areas: Asset management, Image editing, and Output generation.
Asset management
lets you catalog your original digital photos as master files and view, add, browse and search photo metadata. As your photo library grows from hundreds to thousands of photos, maintaining a coherent, organized, searchable library becomes critical. Corel AfterShot Pro provides all the tools needed to catalog your current photographs, and makes it easy to add to your library.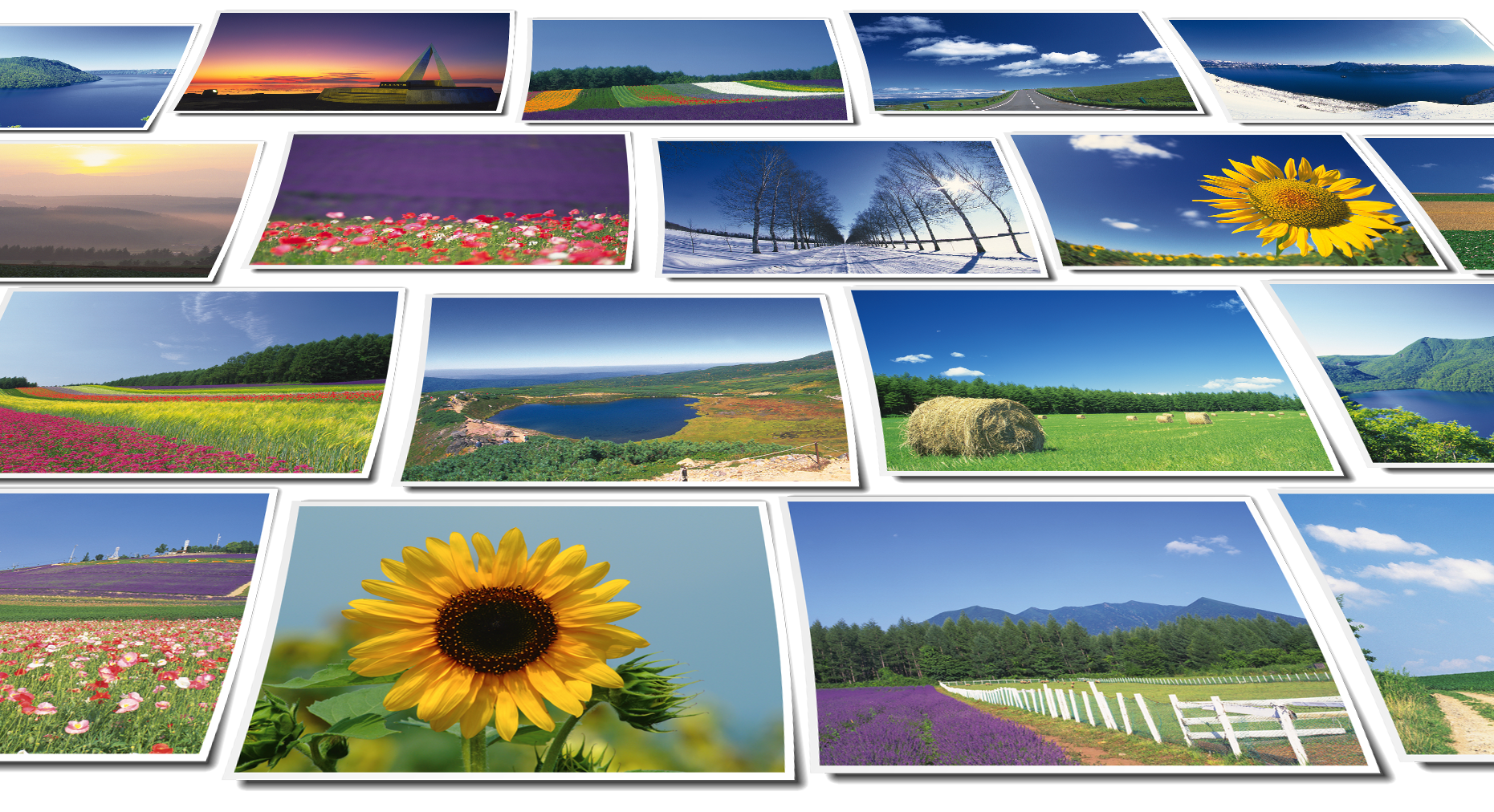 Image editing
lets you adjust and correct elements such as exposure, white balance, detail, and distortions. You can get creative with a variety of editing features that you can apply to an entire photo or a selected area. For example, you can use selective editing to select one color area in your photo and apply a color to that area without affecting the rest of the photo.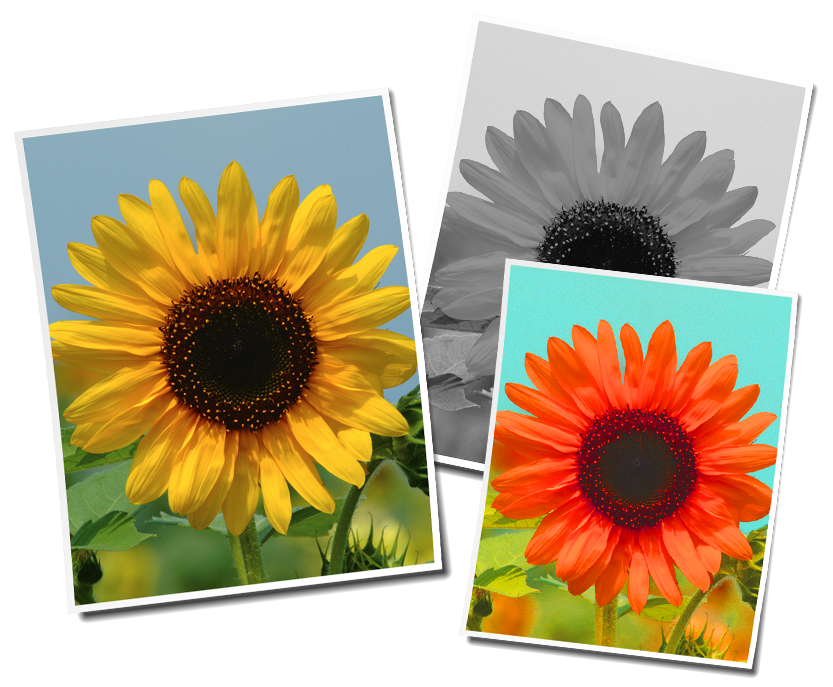 Output generation
lets you share the photos that you have worked on in Corel AfterShot Pro. Your photos can be output in a wide range of formats that you can print, email, or share on the Web. The powerful Batch Conversion feature lets you take advantage of multi-image processing.